Check out Scarlett Bordeaux and 7 other wrestlers with OnlyFans accounts
The former WWE Divas and wrestlers with OnlyFans accounts is on the rise with eight now owning accounts on the adult subscription site.
Wrestlers like Scarlett Bordeaux have opened up OnlyFans accounts, where they offer unique content for their fans.
It's well known that the WWE does not allow staff to have accounts on websites like OnlyFans.
That is part of the reason why Zelina Vega was released a few months ago before WWE backtracked and brought her back.
Scarlett Bordeaux was released in 2021, and shortly after her release she decided to open up an OnlyFans account.
SEVERAL SUPERSTARS WITH ONLYFANS
Outside of the WWE, there are several superstars who have an OnlyFans account with no drawbacks.
Wrestlers form promotions like Impact, AEW or on the Independent circuit decided to earn a little more money in exchange for exclusive content.
Starting with Scarlett Bordeaux, we take a look at the wrestlers with OnlyFans accounts.
SCARLETT BORDEAUX
After being released from the WWE in 2021, Scarlett Bordeaux opened an OnlyFans account, something fans had been waiting for, since her account was speculated since her release from the WWE.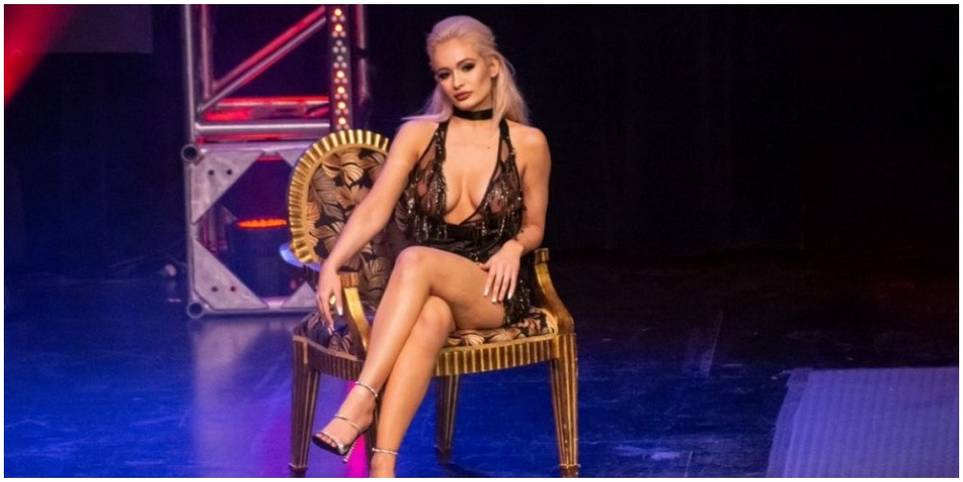 Scarlett's OnlyFans account will most likely be a success with her professional wrestling career currently on hold.
She has gone through multiple promotions, including Ring of Honor, Impact, AAA and WWE, but didn't leave the biggest impact no matter what role she played.
Throughout wrestling history, many women have been pushed strictly because of their looks, but this has clearly not been the case for Scarlett Bordeaux.
CHELSEA GREEN
Former wrestler Chelsea Green wanted to open an OnlyFans account for some time.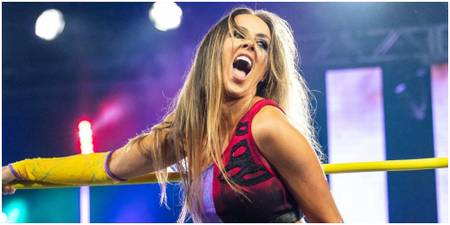 But for some reason, every time she applied to the adulty website, her application was rejected.
This happened not once, but twice.
However, in October, Green finally got her 'third time lucky' and opened her account.
Green revealed in a few interviews that she has had a passion for being a pin up-style model since she was a teenager.
So, the leap to OnlyFans was inevitable.
The former Impact Wrestling Knockout Champion is a pretty talented wrestler, although she didn't have much in the way of good luck in the WWE.
She is surely going to do well with the exclusive content she is selling via the subscription site.
KIERA HOGAN
AEW wrestler Kiera Hogan also has an OnlyFans account, where she has 74 posts and nearly 3,000 likes.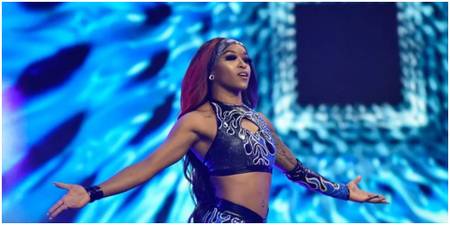 She has been working for Impact Wrestling for around three years, and in 2021 she competed in AEW.
Hogan made her AEW Dark debut in August where she lost to Hikaru Shida.
Two months later, she made her Dynamite debut against Penelope Ford, a match which also ended in defeat for Hogan.
Kiera Hogan is smaller than the average female wrestler, but she is quite talented, and her bouts are certainly worth a watch.
DEONNA PURRAZO
The two-time former Impact Wrestling Knockouts Champion has an OnlyFans account.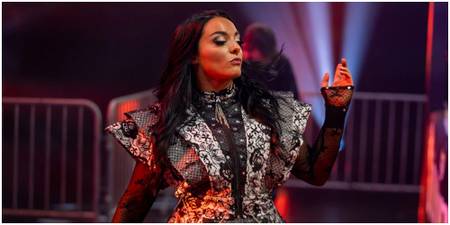 She clearly states that there are no nudes on there.
Rather, what she offers are conversations with fans, which is great because her fans can get to know her better on a more personal and intimate level.
Deonna Purrazzo has done an excellent job in the ring lately, proving WWE was wrong to let her go.
She has proven her talent and her popularity has increased considerably over the past two years.
RACHAEL ELLERING
Another Impact Wrestling superstar who has an OnlyFans account is Rachael Ellering.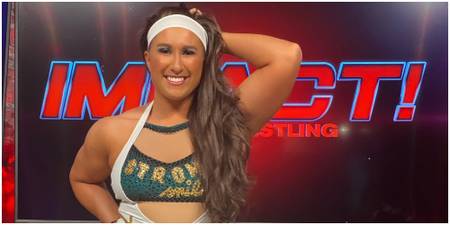 But just like Deonna Purrazzo, Ellering doesn't share explicit content.
She uses her OnlyFans to post about her personal life, offering exclusive and behind the scenes photos, while she allows her fans to interact with her.
If fans have never seen Rachael Ellering wrestle, they should know she is a solid all-round worker.
And her arsenal of moves makes her interesting to watch.
JORDYNNE GRACE
Strong wrestler Jordynne Grace is arguably one of the strongest women on Impact's current roster.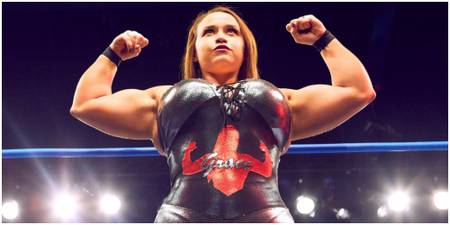 She has an impressive technical ability in the ring too.
At 25 years old, Grace has already proven that she is a very good performer and has an undoubtedly bright future.
The reigning Impact Digital Media Champion also has an OnlyFans account.
She has posted more than 150 posts and has over 18,000 likes.
Jordynne Grace shows off her muscles along with some exclusive pictures the site is known for.
KATIE FORBES
Rob Van Dam's wife, Katie Forbes, is just as outgoing as her husband, so she doesn't mind posting all sorts of uncensored photos and videos to her OnlyFans account.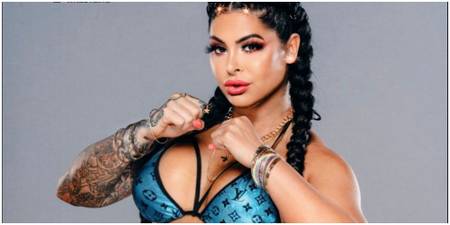 'The Twerk Queen' dreams of working for the WWE.
But she thinks she's a little inappropriate for the brand.
Truth be told, her career in sports entertainment has been a little lacklustre.
This is despite her being popular on Impact when she appeared on screen with RVD, starring in segments not suitable for children.
Right now, Katie Forbes is a freelancer and has had just a handful of matches in 2021.
SUNNY
Believe it or not, WWE Hall of Famer Sunny has an OnlyFans account.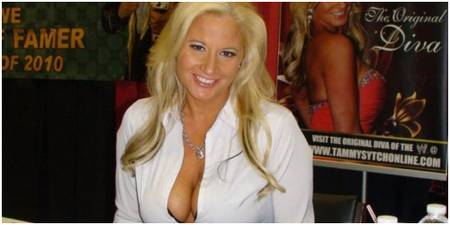 She has uploaded many photos and videos that some fans surely wanted to see since she debuted in WWE in 1995.
Sunny has made a lot of money with her OnlyFans.
This is despite all the problems she had with co-star' and all her personal problems, which have landed her in jail several times.
Sunny was an excellent manager, who had many great moments in sports entertainment, but she didn't stop there and decided to venture into entertaining adults in other ways.
SOURCE: THE SPORTSTER.
✨✨✨✨✨✨✨✨✨✨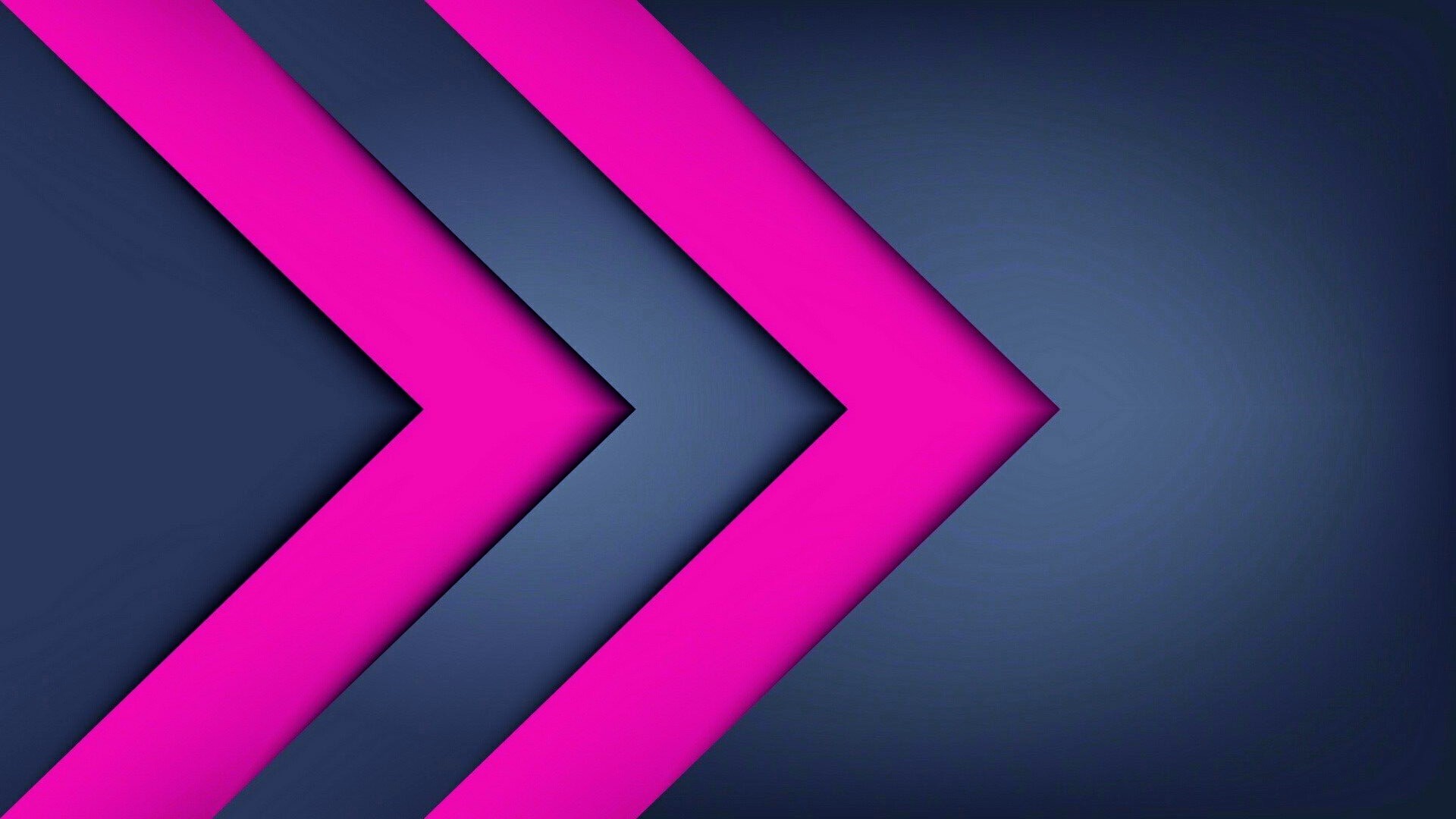 CASTING DIRECT SUCCESS ONLY HAPPENS WHEN WE
work work work work work work work work work
✨✨✨✨✨✨✨✨✨✨✨✨✨✨✨✨✨✨✨✨✨✨✨✨✨✨✨✨✨✨
CASTING DIRECT ARE FIRST AND FOREMOST:
Studio Account-Based Camsite Management

Worldwide Casting

Broadcasting The World

Webcam Model Management
Female Webcam Model Management
Male Webcam Model Management
Transvestite Webcam Model Management
Trans-sexual Webcam Model Management
TIPS & STORIES
Got a tip to share?
Whether you have a top tip, a story to share, wish to feature in an article, or wish to anonymously contact us in relation to any matter, either shared within this article or within the website, please get in touch.
Email broadcastingtheworld@gmail.com or alternatively, people are welcome to leave comments, and can contact us using our contact form on our website, or any of our social networks where we feature.
WHERE YOU CAN FIND US
You can find Casting Direct on: #Facebook, #Twitter, #Instagram, #Reddit, #Quora, #Medium, #Tumblr, #Blog.it, #Pinterest, #YouTube, #Vimeo, #OnlyFans, #FanCentro, #JustForFans and our website www.casting-direct.com
✨✨✨✨✨✨✨✨✨✨